Raising chickens does not have to be challenging. Download and print these easy guides to help establish a morning and evening routine in your coop!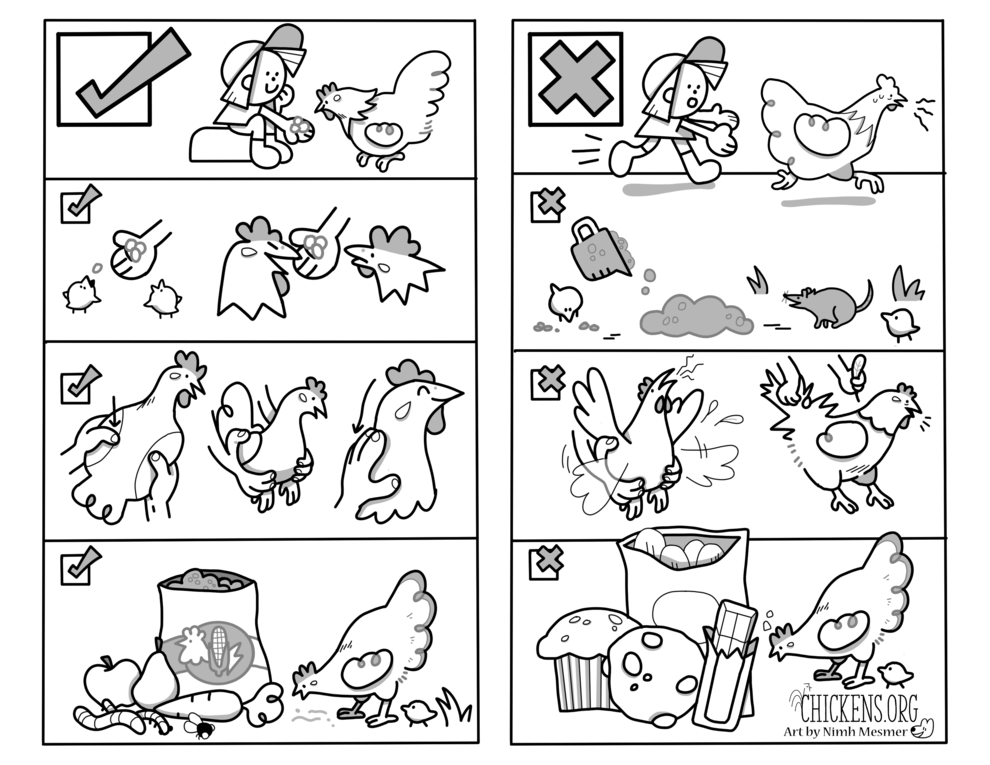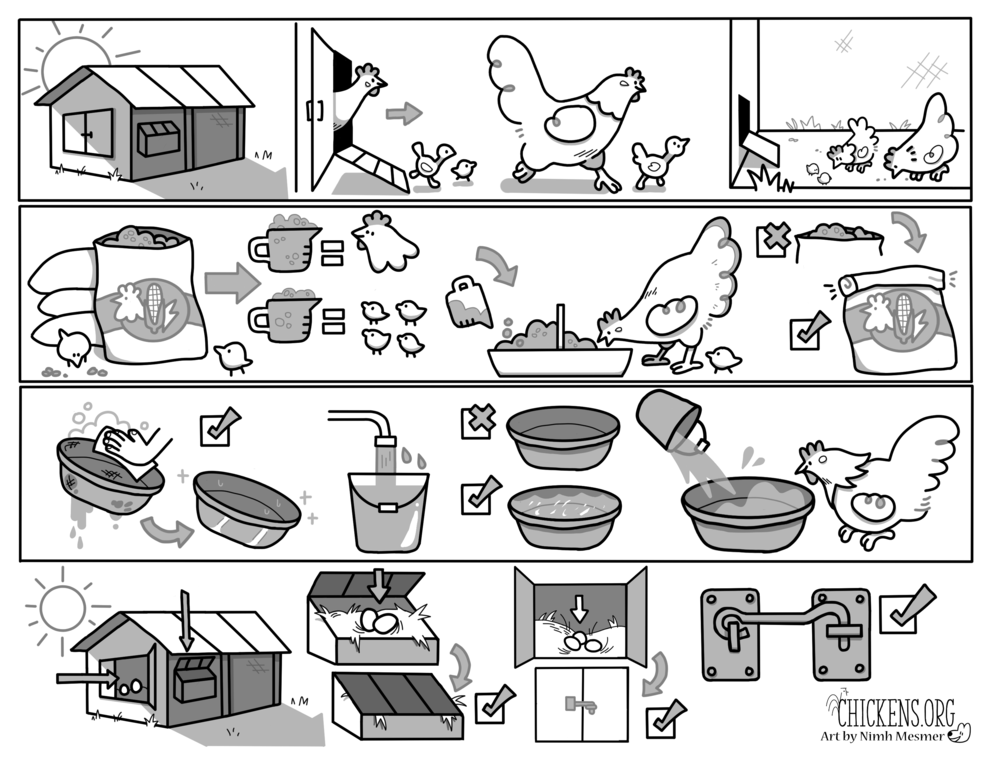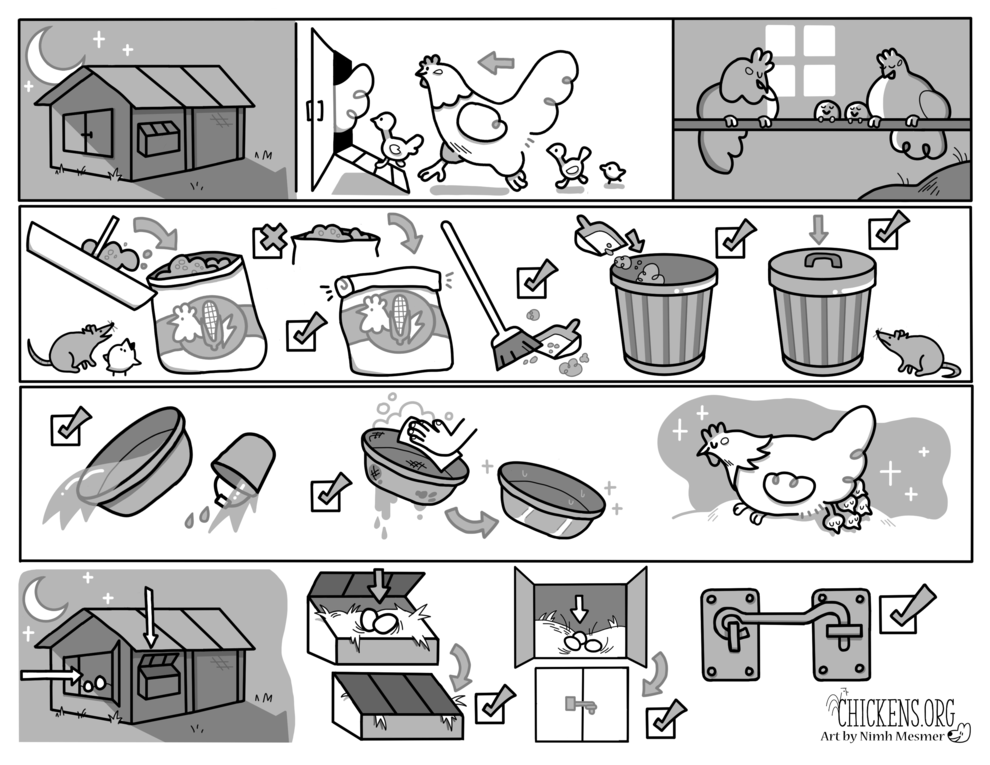 Chickens.org on YouTube
At Chickens.org, we think everyone should have easy access to the information they need to feed their families. Chickens.org provides open-source, ad-free and fun chicken info, to improve food security in the US and around the world – home by home, community by community.